Are you looking to play casino in London?
We have listed the very best land-based casinos below.
However, first, we recommend some really good online casinos you can play with from London or anywhere else in the UK!
See our recommended online casinos list below.
After the online casino list, you can read about the top 10 land-based casinos in London right now!
📌 Complete Guide to Top 10 Casinos in London, UK
London is home to some of the world's most prestigious casinos.
And like their Las Vegas counterparts, they come with all the glam and glitz you'd expect from modern gambling establishments.
Some of them specialize in slots and table games.
Others pay more focus to bar and hotel services. Regardless, here are ten of the best casinos in London.
📌 #1: The Barracuda Grosvenor Casino
London's city centre also happens to be a place where you can cherish a wide variety of casino games. All you need is to locate the Grosvenor Casino. It's located in the famous Sherlock Holmes Street, so you shouldn't have trouble finding this swanky establishment.
Once inside, you are welcomed by exceedingly friendly and professionally trained staff. The interiors look elegant, and the tables are well-organized. Speaking of tables, this is a spot for playing the main types of casino games. Precisely:
Roulette
Three card poker
Blackjack
Punto Banco
Slot Machines
Progressive jackpots
The Barracuda doesn't feature dedicated poker and blackjack rooms. But it has a restaurant and a private place for holding music and live theatre events. The restaurant has a reputation for serving delicious cuisines from a wide range of cultures. It also operates round the clock.
📌 #2: The Hippodrome Casino
The Hippodrome Casino was launched in 2012 in an event presided by the current UK Prime Minister Boris Johnson (Mayor of London at the time). It's the biggest gambling establishment in the UK, so you can imagine how many games and entertainment spots you can find in this spot.
Being a grandeur casino, the Hippodrome has enough space to dedicate its three floors for different games. There are over 100 slot machines, nearly an equal number of roulette machines and dozens of poker games confined in a private gaming room.
Some bars and restaurants provide dishes from multiple cultures. Some of the bars also feature DJ's who play music until early in the morning. Alternatively, you could check out the 180-seat theatre in the building as there's always someone performing throughout the week.
When it comes to customer service, expect nothing but professionalism from the casino's staff. Whether you are dealing with bouncers at the entry points, dealers or waiters, employees are trained to be friendly and helpful to customers.
Related: Free Spins No Deposit UK
📌 #3: The Colony Club—Genting Casino London
The Colony isn't as enormous as the Hippodrome Casino. But it's stylish, airy, and feels more private. Crucially, it doesn't have as many guests as the biggest establishment in London. Despite that, you can play dozens of table games with friends or try your luck with slot machines.
But hold on for a moment. The Colony Club is a private club where members pay a one-time membership fee of £500. Once accepted, you can then play games, earn comps, and access VIP gaming rooms. The establishment also features a bar, restaurant, and entertainment spot.
The £500 membership fee is a deal-breaker for many people. But if you love casinos that aren't too crowded, signing up to join the Colony Club might be a good idea. It's a lifetime fee after all.
📌 #4: The Park Tower Casino
The Park Tower Casino is close to the largest Royal Park in London: Hyde Park. Due to that, it's a place you can access via taxis, buses, or the tube. Being an establishment by the Grosvenor casino operators, the Park Tower Casino was designed with class in mind.
The casino's gaming room is as hip as any other Grosvenor casino. There aren't many slots (40), but they are diverse. If you prefer table games, you can play Texas Hold'em; Crazy 4, Pot Limit Omaha, blackjack or roulette. There's even a high stakes room for people ready to splurge hundreds or thousands of pounds before dawn.
If you need accommodation, walk upstairs to the Park Tower Knightsbridge hotel. An independent group operates it. But it's a stylish place to spend your night or at least have dinner.
📌 #5: St Giles Casino
Ever since the Grosvenor group took over the management of St Giles, it has been offering world-class casino services at affordable prices. It's located in Central London, meaning it's easy to access, but finding parking space can be challenging.
It also means St Giles is close to a slew of hotels and bars. Case in point, the casino is located next to the St Giles hotel. You don't need to leave the casino to find eateries and bars, though. There's a bar and a restaurant within the premise—both of which reward you with loyalty (comp) points.
When it comes to games, this spot has many slot machines, roulette wheels, progressive jackpots and poker games. Something unique to St Giles is that it doesn't emphasize dress codes and it isn't overly expensive. That makes it apt for both people who love to wear casual and official clothes.
📌 #6: The Palm Beach Casino
Located close to the Hyde Par, Palm Beach is yet another casino in London conveniently accessible via the tube, taxis, or buses. It's a reasonably popular establishment and has a reputation for attracting the city's wealthy dwellers.
That being said, you need to dress casually to gain access to the establishment. Precisely, the casino allows jeans and a gentle man's shirt for men and casual dresses or jeans for women. You can play at the casino round the clock but beware restaurants close after midnight.
For revellers, the Palm Beach Casino is home to live music. Whether you love DJ's or stage performers, you can look forward to finding a few famous faces at the establishment at any time of the year. You can also subscribe for newsletters and loyalty bonuses to stay up to date with everything happening on the spot.
But before then, ensure you try out and love the casino's games. Palm Beach offers a variety of everything you would expect from a prime gaming house: slots, roulette, blackjack, baccarat, and poker games.
📌 #7: Aspers Westfield Stratford City
Dazzling colours, stylish restaurants, entertainment spots: you'll find it all at the one-time biggest casino in London. Aspers launched in 2012 as a 24/7 establishment that would only close on Christmas Day. But every other day of the year is business.
The casino features an exclusive 150-seat poker room; 150 slots, dozens of roulette and blackjack games. The establishment targets middle-income earners with low wager games. However, high rollers are also welcome in the East London-based casino.
Despite its target market, Aspers looks curiously classy. Seats are stylish and comfortable, and the floor exudes opulence. Against that backdrop, Aspers is a casino you should consider if you visit anywhere close to the Olympic Park.
There are several bars and restaurants to provide food and beverages. But beware Aspers is one of the busiest casinos in London. Due to that, don't be surprised by the presence of multiple security guards of crowds of people competing to play the same games.
📌 #8: Sportsman Casino
For a casino that pays homage to sports fans, Sportsman befittingly provides multiple large screens to watch sports. It's a beautifully designed gaming house with purple and bluish colours lighting up the interiors most of the time.
The casino features 17 tables that offer American roulette, blackjack, Punto Banco, and Three Card Poker. You can also play slot machines and progressive jackpots with cash prizes as lucrative as £20,000. There's one downside, though. Games in this casino start at £10 per round. Poker games are also limited, and membership is required to play.
If you feel like taking a break, head downstairs to the restaurant or the bar. The restaurant serves cuisines from all parts of the world. The bar next doors also offer a comprehensive list of drinks, from champagne to spirits, beers to wines.
📌 #9: Horizons Casino
Formerly known as Napoleons, Horizons is located at Leicester Square, a walking distance from the Hippodrome Casino. It used to be a members' only establishment, but it has since opened its doors to non-members too.
It's also expanded to include more blackjack tables, 12 slots, progressive jackpots three-card poker games, and eight fixed-odds betting terminals. Of course, that's still a limited collection of games compared to the Hippodrome and other large establishments.
But Horizons is one of the best-rated casinos in London. It also has a solid reputation for providing unique cocktails and sumptuous East Asian meals. So, if you prefer to play in small casinos while enjoying a Chinese breakfast or Vietnamese buffet, check out Horizons.
📌 #10: The Ritz Club
As the name suggests, this is a members' only club. The fee is £1000, but you only pay it once, and you get a lifetime of access to good food, lodging options, and a slew of casino games. The club is open round the clock and mostly targets high rollers.
For clarity, the minimum you can spend at the club is £5 for roulette and £25 for blackjack, baccarat or three-card poker. The restaurant serves numerous cuisines from all parts of the world. But considering its target group, expect to spend more money on food and lodging services than most London casinos.
📌 Related articles
📌 Resources
https://casinobee.com/new-casinos/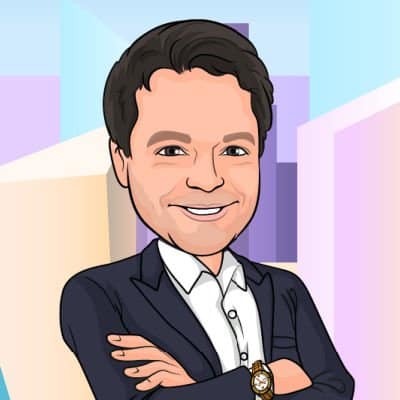 Erik King
Editor in Chief - Zamsino.com
I always loved gambling and probably always will, spending my time reviewing gambling sites to help people save time.
Last updated 24/08/23 by Erik King