Looking for a new online poker site with a no deposit bonus?
We have the best offering of online poker sites in New Zealand. You can see what poker bonuses, rewards, and much more our poker sites offer Kiwi players in our top list.
These are the best no deposit poker bonuses currently available in New Zealand.
📌 Best Poker Sites 2023
Here at Zamsino we research before posting a casino on our list.
We try to evaluate them and make sure they have great welcome offers.
You should try out a free version of poker before you start depositing.
There are plenty of free online poker games with fake money, which serve the purpose of teaching you the rules and getting some experience.
If you are here after having played free poker for a while, you are ready to play with real money.
Check out our top online poker list above, and remember to claim your poker bonus!
📌 Poker Rules
There are many rules to follow in poker.
The reason for the many rules is to make sure that every player has as big of a chance to win as everyone else.
The cards' randomness combined with the player's skill should be the only deciding factor when a winner is decided.
There are many kinds of the version of poker, but the most popular ruleset is Texas Hold'em.
So how do you win you ask?
Typically, the winner holds the highest-ranked hand at the end of all the turns, also known as "the showdown".
This showdown is avoided when everyone folds to one player.
Each player is dealt with two cards and after that, it is their turn to act.
You can check, which means you decline to increase the pot and the turn goes to the next player.
In real life, poker tables are sometimes signalled by knocking twice on the table.
But people still prefer you to say check, to minimize any misunderstandings.
You can bet. If you are confident in your poker hand or you want to bluff the other players out, you can increase the pot.
This is not to be confused with raising.
A raise is when someone before you has placed a bet, but you felt like the amount is too low.
If you raise, the previous player must agree to the new amount raised if he wants a shot at the pot.
You may not retract your bet after it has been made. Other players will now decide if they want to join you and "call" your bet.
Calling means you agree to increase the pot by the previous player's bet amount.
If you on the other hand do not feel confident in your hand, you may fold.
Folding means you do not show anyone your cards and you lose out on your chance on the pot.
📌 Free Online Poker
As mentioned previously, we recommend that you get familiar with the rules of poker before you play.
And the best way to do that is free online poker!
Free poker is fun to play as opposed to free spins on slot machines.
And even if you are not having fun, you are at least learning.
There are lots of free poker sites available. A very popular one is Zynga Poker, most commonly known as "Facebook poker".
If you're already familiar with the rules of poker, then you might feel like you want to jump straight in.
Well, don't wait anymore! Please enjoy any of the poker sites listed above.
We do our best to ensure that the casinos listed offer the best poker bonuses available and that they are secure.
📌 How to Win at Online Poker
In online poker, there is a lot of competition. Lots of people who play every day and people who play professionally.
Luckily for you, there are also lots of beginners and intermediate players.
Therefore, as a beginner, you should stick to lower amounts.
The dream for many is to play poker for a living. That's because it's entirely possible.
You need to start somewhere, and if you are here, then you are already well on your way.
The first thing you need to do is to control your temper. There will be losing streaks.
There will be bad days. Everyone has them.
The question is, how well will you handle it?
Some people can fall into a gambling addiction where they feel like they must continue playing to take them out of their mess.
Please gamble responsibly.
Please control your poker tilt.
Tilt is a term where you are not playing as you should. You stop playing with your brain and start playing with your emotions.
You stop thinking about your system and odds and instead you start playing hands simply because you need to start winning again.
If you want this as a long-term hobby or even a career, you need to control your feelings.
Do not allow yourself to tilt!
📌 Poker Bonus
A poker bonus is a welcome bonus that often comes with wagering requirements.
This means you may get a decent-sized bonus when signing up or making your first deposit.
But do not be fooled, this huge amount of money is not yours yet. You must rake a certain amount before releasing the bonus, usually in increments.
Sometimes using a poker bonus is only profitable for those who wish to try poker at a higher level.
In our list above we have listed websites with and without bonuses and it is entirely up to you if you want to use them or not.
If you enjoy playing online poker, then be sure to take advantage of the different loyalty program that exists at many of the sites listed above.
If you stay true to one site, you will get rake back for everything that you deposit.
This means you will get money back from the poker site! This is the equivalent of getting cashback from casinos.
Rake is a kind of fee that the poker site will take.
For every pot at the table, the site will take a fee of around 5%.
This is important to know because this is how poker sites make their money.
This is where rake back comes in. The more you play, the more you win, the more rake you get back.
📌 Poker Sites New Zealand
Finding new poker sites in New Zealand is no easy feat.
Many consider the "poker boom" of the 2000s to be over.
But the truth is that new players are coming in every day to enjoy this skill game and a little luck.
We also see lots of regular casinos open separate sections for poker play.
Years ago, the only site you would play online poker on was PokerStars.
It is still a popular choice today, because of its amateur tournaments and opportunities for intermediate players to advance into a real-life tournament hosted by the WPT.
The best online poker sites are the ones that have been around for a while and have learned from past experiences that poker players mostly only need a smooth way of playing poker.
Due to decreasing demand for online poker, we are witnessing a consolidation of the poker networks to maintain playable volumes on poker sites. This is likely to continue in the future.
📌 Related Articles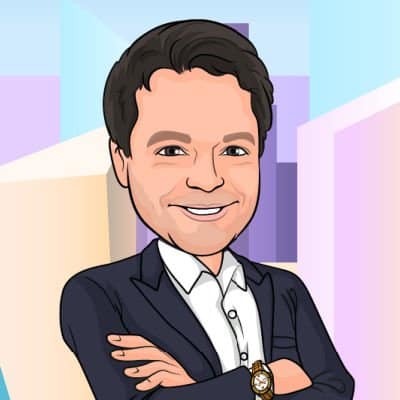 Erik King
Editor in Chief - Zamsino.com
I always loved gambling and probably always will, spending my time reviewing gambling sites to help people save time.
Last updated 25/08/23 by Erik King