In this article, you will find all Aviator free spins casino sites available in the UK.
Today we will talk about a game that has been growing in popularity with players across the UK. It works in a simple way and involves a multiplier that steadily increases until it "crashes". Hence, the name crash games for this exciting type of release.
Players place a bet, and if they manage to cash out before the multiplier crashes, they win! Since the game uses a Random Number Generator, there's absolutely no way for players to affect its outcome.
In addition to simplicity, I found several other factors for the success of the title developed by Spribe. Aviator is easy to play, and it's available across a variety of devices. The game is fast-paced and dynamic, with a round lasting only a couple of seconds. Its main selling point is the win potential, as players can look forward to high payouts.
We offer the best Aviator casinos with free spins no deposit in real casinos.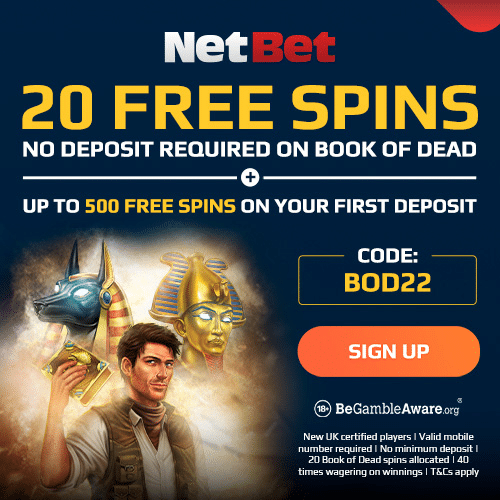 📌 About Aviator
The Aviator crash game was released in 2019 by Spribe, an online gaming software developer from Ukraine. A year from its inception, Aviator had become a hit in online gambling markets of Eastern Europe and Asia. More importantly, it showed no signs of stopping.
In 2021, Aviator debuted in several new markets, including the UK, and by 2022, it has become one of the most popular online casino games on the planet!
Aviator is all about simplicity, making everything where it's supposed to be. The entire playing experience is immersive and provides plenty of enjoyment for longer sessions. Many new crash games focus too much on the visuals instead of making sure that players have fun.
I like the fact that the multiplier is visible at all times, while the climbing aeroplane further adds to the excitement and builds up tension. Above the screen is the list of the last 25 flights, which is a neat function to keep track of the previous rounds.
📌 Bonuses and Promotions
Aviator offers plenty of promotions to keep the players entertained. I am going to mention the ones that could be particularly enticing.
Seasonal tournaments are available for all those who play Aviator with real-money bets. They promise regular wins and let competitors collect points within the event to claim all sorts of rewards.
Rain promos are randomly added to the chat. Those currently taking part in the game can take part in it. Freeflights are also very useful, as they don't cost a penny. They are typically offered directly by the casino but can also be available in the live chat.
📌 Game Details
The theme is very simple and perfectly matches the concept of a crash game. Once the game starts, the plane will go up. It will continue to increase the altitude until it crashes, taking the bet with it. Regardless of whether you win or lose, the ride will be entertaining every time.
The main screen is relatively high quality, with a simple dark background and a red plane. The overall design is rather minimalistic, allowing me to focus solely on the game. Aviator boasts nice animations, although they can be turned off.
Aviator has several important features.
Auto Cashout is an option that lets players choose a level where their bet will automatically be paid out. In other words, it is possible to set a specific height for the plane. Whenever it reaches the chosen height, the feature is activated, and the money is automatically activated. No need to do anything else and the game takes care of everything.
Auto Bet is a feature often referred to as autoplay. As its name suggests, it allows players to automatically place bets. This functionality is particularly useful when repeating the previous bet with the same stake.
The live chat is a very popular Aviator option, too. Not only can it be used to communicate with other players, but it also has a more important role. It serves as the tool that delivers Aviator bonuses within the Rain promotional feature.
Betting starts at £0.10, while the maximum stake per round is £100. As the maximum multiplier can go up to 200x, it is clear that Aviator has a massive win potential.
📌 User Experience
The first I noticed when entering the game is that the interface is easy on the eyes. The simplicity quickly immerses, and trust me when I say it won't take long to get hooked on Aviator.
The betting console was really easy to use. Changing my bets and placing them in time was a piece of cake. I was also able to set up the Auto Bet and Auto Cashout features in no time.
After the flight starts and before the plane crashes – it is a relatively uneventful period, with little to build up the anticipation. I didn't notice the multiplier increase, although this could have added to the tension.
The game's RTP is 97%, although some sources claim this value can be lower or higher, depending on an online casino. In practice, this shouldn't concern you much, as the profit depends on the moment players cash out, or in other words – pure luck. The RTP simply provides the information that Aviator won't keep a huge portion of bets for itself.
📌 Aviator vs. Other Online Casino Games
Compared to other online casino games, Aviator comes with plenty of advantages. Let me start with the most important ones. While I played Aviator, I theoretically could increase my winnings by 200x in a single round. In roulette, for example, the biggest win per round is worth 36x the bet.
When playing slots, winning combinations aren't created in every round. With Aviator, almost every game lets players multiply their stakes.
The social factor is also a vital part of the experience. I was able to communicate with other players during the game thanks to online chat. You can also do that. Your interaction can go beyond telling jokes and sharing your impressions, as you can find plenty of tips.
📌 FAQ
📌 What is Aviator?
Aviator is a crash game, a simple gambling game where you place bets on an aircraft. As it takes off, the associated multiplier increases, too. The goal is to collect the multiplier before the plane crashes. Otherwise, the players will lose the bet.
📌 Can I play Aviator for free?
Yes, you can play Aviator in demo mode, which lets you get familiar with the game and see how it feels. Once you're used to the game's look and feel, wagering, and gameplay, you can try playing it for real money.
📌 Is Aviator available on mobile?
Of course, it is. Aviator can be played across a wide range of devices, from mobile phones to tablets, regardless of their operating systems. That way, players can enjoy this exciting crash game on the go.
Related articles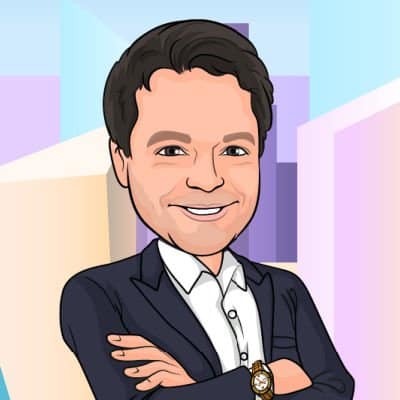 Erik King
Editor in Chief - Zamsino.com
I always loved gambling and probably always will, spending my time reviewing gambling sites to help people save time.
Last updated 26/10/23 by Erik King