For many people, playing slots implies the possibility of winning.
However, that is not the case, as slots are not a game of skill. The potential win or loss is determined randomly by combining various symbols on the reels. Therefore, it is impossible to guarantee a win. So, the information below is simple advice to increase your chances of winning.
Slots are prevalent, whether online or at a land-based casino. One of the main reasons slots are so popular is because of their simplicity. Unlike most casino games, especially table games, you don't need a complex guide on how to play slots.
You can start by setting the bet level, adjusting the coin value, and spinning the reels. Even though winning is just landing matching symbols on a pay line, it's not easy to win at slots. Therefore, I have put together ten tips to help you.
These are the best online slot casinos in New Zealand, where you can try slots for fun or with real money.
📌 Avoid Bogus Tips
In your quest to learn how to win at slots, you might have come across sites or experts claiming to have the tricks and tips to help you control the game. Some would argue that you need to study the reels and identify when they win the land. Others might even recommend you review near misses predicting when a slot machine will most likely payout.
But if you are familiar with modern slots, you will know that these tips and tricks don't work. Online slots use Random Number Generators, otherwise known as RNG. An RNG determines what symbols appear on the reels. As a result, what you see is entirely random.
No matter how much you study the game, you can't determine what happens next. However, I must admit that the more you spin the reels, the more possibilities you get to land a winning combination. Yet, that does not mean you can control the game or the outcome.
📌 Understand How the Game Works
If you are new to slots, I recommend you first try understanding the game's mechanics. Once you know how slots work, you will have a clearer idea of winning. As mentioned earlier, modern slots use RNG software. This complex system generates millions of results for the machine in seconds. When you spin the reels, the slot picks one of the generated results from the RNG software.
Therefore, you must recognize that a typical slot game is entirely based on luck. In short, winning or losing depends on the result the machine picks. First, you need to set a minimum bet amount per line. You can do this to ensure you save your bankroll for a streak. If you notice a losing streak, reduce your bet amount.
📌 Practice With Free Play Modes
Knowing how the game works is not enough. It is also advisable to see it first hand. In that case, take the time to play with free modes. This means that you can play without actually spending your real money. Spin as much as you want without the fear of losing your money.
With this freedom, you can understand how the game works. In addition, you can spot avoidable errors most beginners make. For instance, they might bet below the minimum required to activate progressive jackpots, thus, missing the opportunity to land big wins. You can also see the features in action and see what they offer. In that case, you know when to place a bigger bet or when to play it safe.
Fortunately, you can find free-to-play slots at many online casinos. However, you cannot withdraw the wins. However, you can always use the opportunity to develop a playing strategy.
📌 Understand RTP and Variance
You might have heard of the return to player percentage or RTP rate. It is the theoretical calculation of what players would get from a particular slot over time. In short, the higher the RTP, the better your chances of hitting a winning combination. The average standard RTP for online slots is 96%. Therefore, go for the ones with a higher RTP.
When the RTP is 96%, it means that for every 100 coins you play, you would receive 96 in return. However, this is simply theoretical. Thus, it does not reflect the actual results. It is merely a guideline to help you understand what slots you should choose.
Besides the RTP, there is a variance. This is simply the frequency of wins in a particular slot. A low variance slot promises a more frequent win than a high variance slot. However, a high variance slot might be more suitable for high rollers since the payouts are usually bigger. Therefore, as a beginner looking for more wins, it is better to go for low or medium-variance slots.
📌 Study the Paytable
Slot games have different symbols and features. Each of them comes with varying payouts. Fortunately, you can find the required information on the slot machine's pay table. Typically, you need to click on the "i" icon to access the paytable, and you are good to go.
Once you open the table, you will see a series of information showing the payout for each symbol's winning combination. For instance, you can discover that five Scarabs give you a 500x payout. Alternatively, you can activate a special symbol. In that case, look out for these special symbols while you spin the reels.
When studying the paytable, some notable things to look for include Wilds, Scatters, Multipliers, Sticky, and Stacked. Some slots might feature all of these, while others might only come with one or two of them. It is advisable to go for the slots that offer more.
📌 Avoid Jackpot Slots
Although jackpot slots promise a considerable payout, you will only hit the jackpot if you are lucky enough. However, if you do, the payout can be massive. I understand that the allure of winning it big with one spin is pretty strong. However, winning a jackpot slot is beyond challenging. In most cases, they are high-variance slots, meaning that wins only come once in a while.
If you want to win a few more spins at slots, you should avoid jackpot slots as you might not even hit the jackpot after a long time. However, it is worth trying, even if it is just for the thrill of near misses.
📌 Bonus Features and Special Symbols
As mentioned previously, I suggested paying attention to the special symbols and bonus features in the paytable section. By doing so, you will have a clearer idea of when a big win lands. The reason is that some slots hide their largest payout in complex bonus modes, requiring matching certain symbols. The number you need to match varies from slot to slot. However, in most cases, you will need to land three or more to activate the feature.
As a result, please take advantage of the free play modes to understand how the feature works whenever it triggers. Also, you can note how it ties to the slot's RTP and variance.
📌 Look at Slot Reviews
Read reviews about the slot before you spin the reels at any slot game. It will save you time to look for relevant information. For instance, the reviews cover the paytable, symbols, features, RTP, and variance. With that, you know if the slot is worth the time or whether you should try another one. Besides that, you can learn about the best casinos.
Recognizing the best casino allows you to take advantage of the welcome bonus. If it is your lucky day, you might get a no deposit bonus, giving you a chance to spin the reels without affecting your bankroll. However, you still have the chance to win real money. So, you have all the benefits of playing for free and the thrill of playing with real money.
📌 Have Budget and Stick To It
Playing slots can be fun, yet you can get lost in the game. If you try to chase a win, you can end up spending way more than you can afford to lose. Therefore, you must have a budget and stick to it.
To learn how to do this, try the slot out in free mode first. Then, when you move on to playing with real cash, consider the amount you want to budget. When you do that, adjust the slot settings to your budget and start spinning. You can keep spinning as long as you have credit. However, once you have lost, you have to stop. It is also good if you can have a specific amount you want to win so that when you hit that number, you can take your wins and come back later.
📌 Know When To Stop
Slots are fun, but they are entirely based on luck. It does not matter the number of tips and tricks you learn. Winning is still a matter of luck. You can only try to put yourself in the position of winning. That is why whenever you see you are losing too much, you should take a step back and re-evaluate. It might not be your day.
I understand that a part of you will keep yearning to try again, telling you you might just be lucky with your next spin. It may or may not be right. In cases like this, it is best to restrain yourself. Fortunately, many casinos offer programs like Gamstop. This free service supports safe gambling whilst providing an enjoyable gaming experience. It provides gambling tools to help players restrict their gambling limits.
📌 Final Note
Winning or losing while playing slots is down to the machine and the RNG software. A player can only try to increase their chances by understanding how the game works, checking it out for free, and using bonus offers from casinos. However, any player who takes the time to apply the tips in this guide will certainly have a deeper knowledge of how casino slots work and the probabilities of winning. So, visit your preferred casino, launch your favourite slots, and start spinning.
📌 Related Articles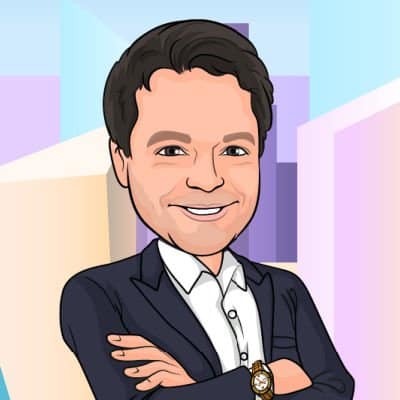 Erik King
Editor in Chief - Zamsino.com
I always loved gambling and probably always will, spending my time reviewing gambling sites to help people save time.
Last updated 14/11/23 by Erik King